Reminder, students entering grades 8-12 who are interested in participating in sports during the 2022-2023 school year must have a physical form turned in before they are allowed to practice.

Elementary Summer School Week one: summer learning complete! We traveled to the Sherman County museum: learned about Flag Day,folding of the flag and played country school games. Thanks Cathy, Donna and ladies! Audrey Heil invite us to the library for fun activities on fossils.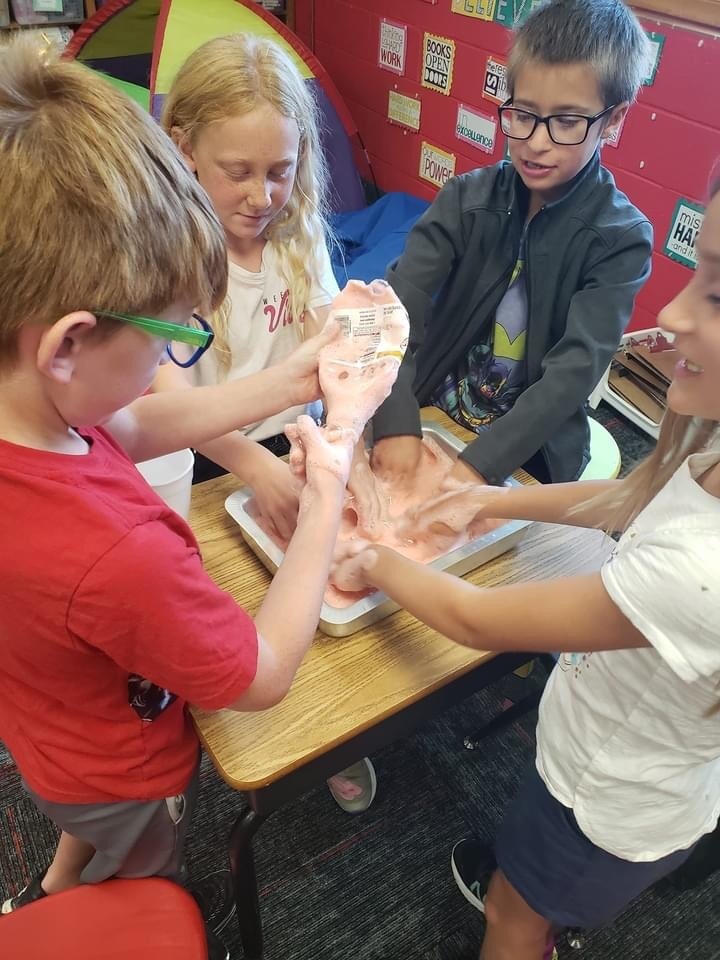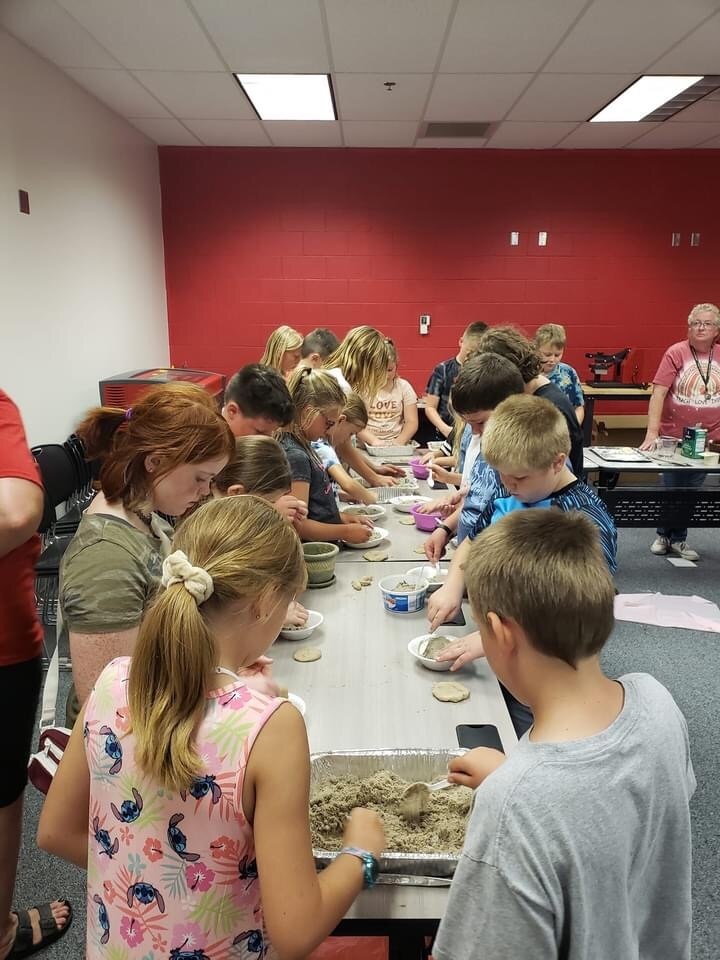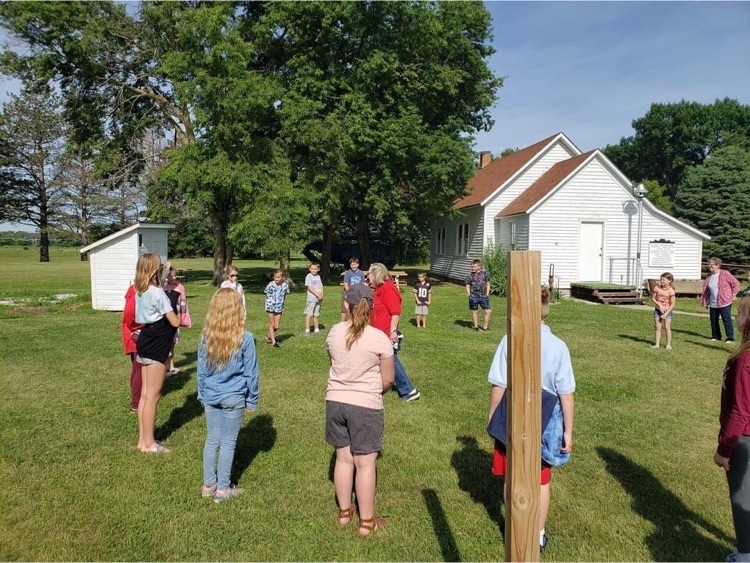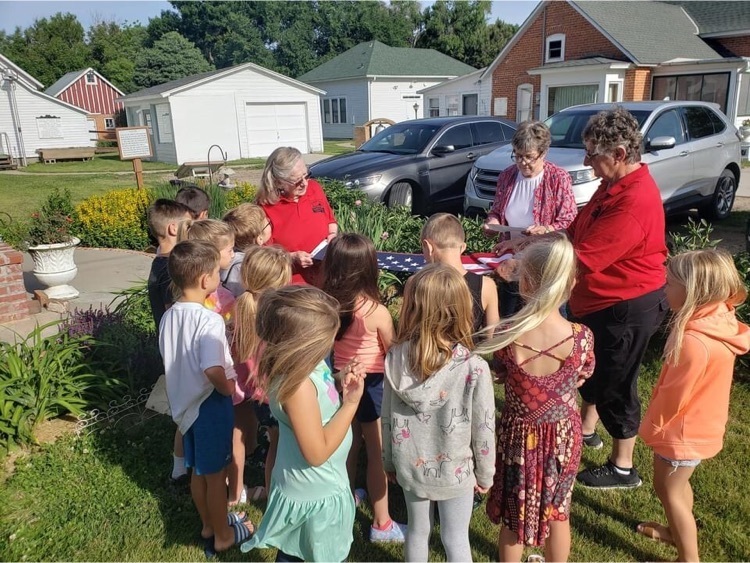 Loup City Public Schools is pleased to announce some summer services beginning Monday, June 6, 2022. Breakfast service available free of charge for all children ages 1 - 18 from 7:30am to 8:30am. Lunch from 11:30am-12:30pm. Loup City Elementary Summer Program operates from 8:30am to 11:30am for registered students. All students must be picked up by 12:30pm. Students not participating in the lunch program but registered and attending the summer education program should be picked up at 11:30. Hopefully see you Monday!
Sherman County Economic Development is working on a plan to help address the need for additional early childhood care openings in our area. One of the first identified steps in this process is to assess the needs of local families and employers. To do that they have recently launched a survey for anyone that lives, works, and/or operates a business in Sherman County/the Loup City School District. The survey can be found at:
http://www.surveymonkey.com/r/LoupCityEarlyChildhood
- The survey will help gauge interest, bring up concerns, and indicate potential capacity needed throughout the county. They also appreciate feedback from current childcare providers as they formulate a plan to better assist them in this process. Have a wonderful day and thank you!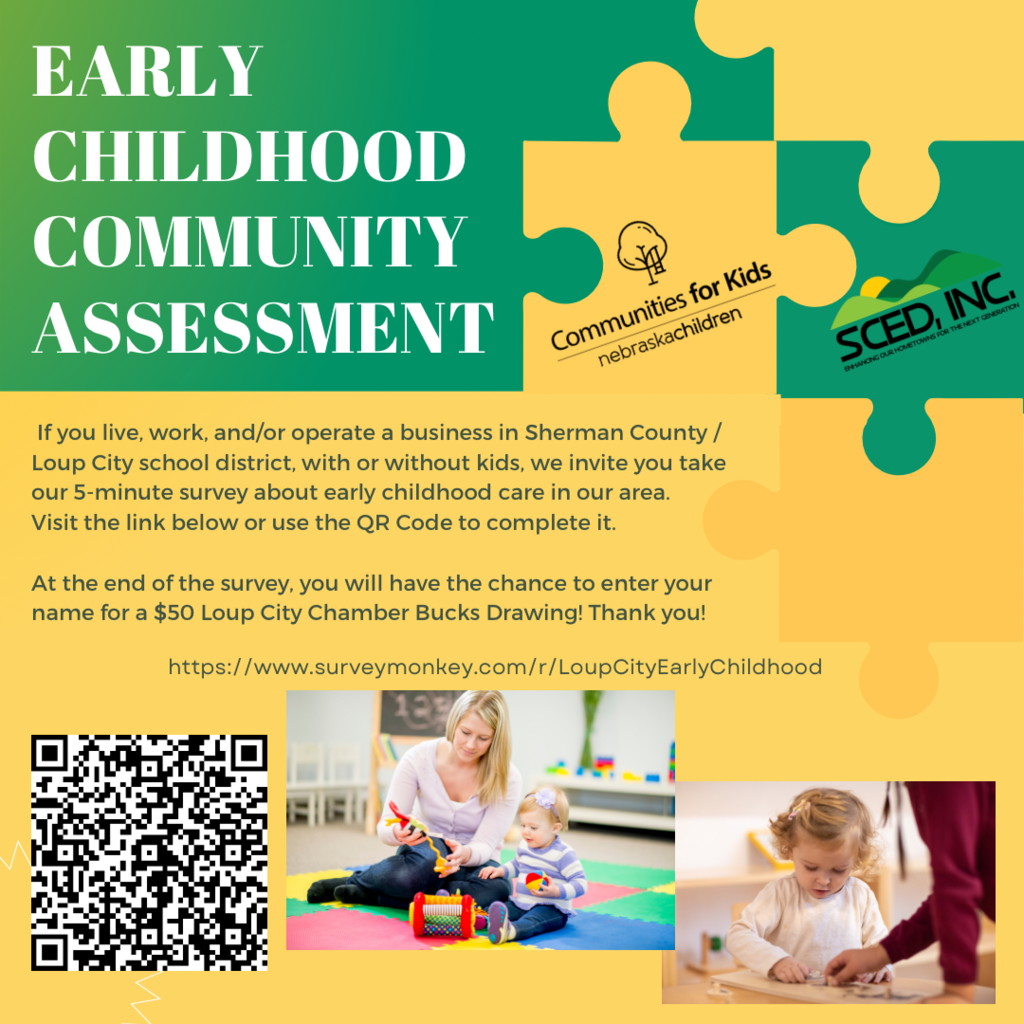 Loup City Public Schools will be providing the Summer Food Service Program from June 3 rd to July 1, 2022. Breakfast will be served from 7:30 a.m. to 8:30 a.m. and Lunch will be offered from 11:30 a.m. to 12:30 p.m. All meals will be served and eaten in the commons area in the Loup City High School. The Summer Food Service Program is a federally funded and state administered program. This program provides free meals for children age 1 to 18 years of age and you do not need to be a part of the Loup City school system or community to attend. All children in this age group are welcomed no matter where you live. We have a variety of activities at the school this summer, including summer school, weight lifting and sports camps. So if your attending any of these activities, visiting relatives or just staying at home. Stop in for breakfast, lunch or both. It will be a great way to get a nutritious meal at no cost. Encourage your child to stop in for something to eat. We'd love to serve them.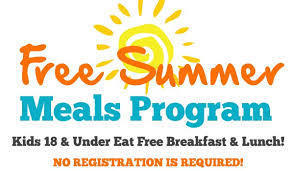 Our Arcadia-Loup City High School Volleyball Fundraiser is up and running! Please contact a volleyball player or coach to buy tickets for your chance to win a Char-Broil 4-Burner Outdoor Gas Griddle. All proceeds go to helping our team pay for summer camps and gear. Drawing will be on Sunday, June 5th on Facebook Live!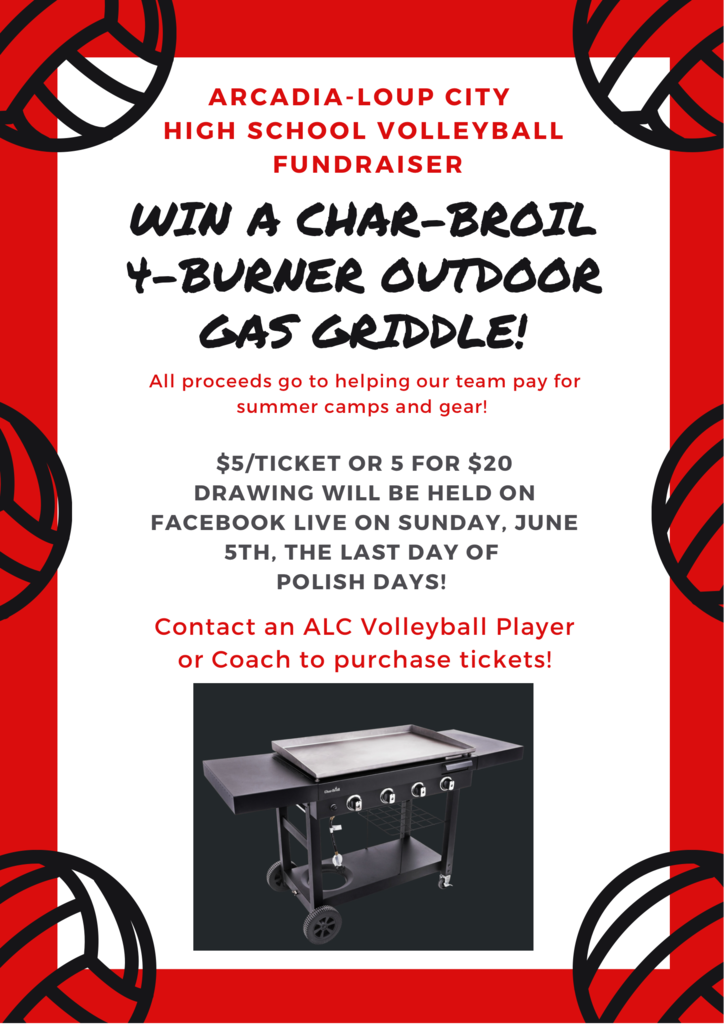 Action from the afternoon Red and Black Day festivities.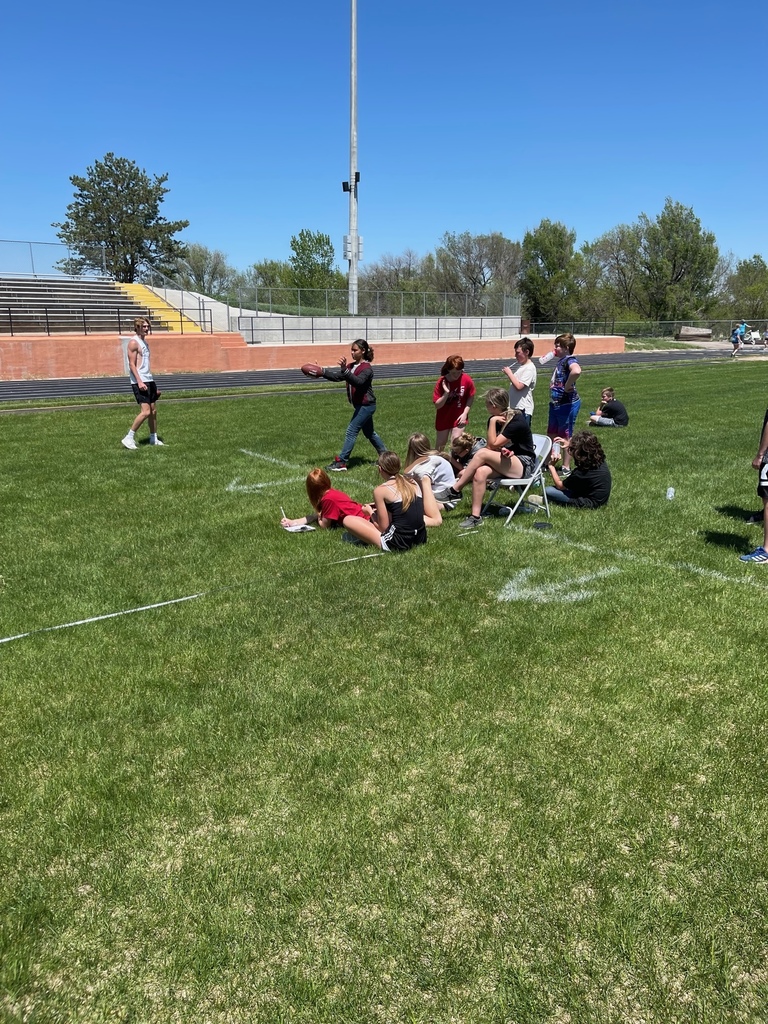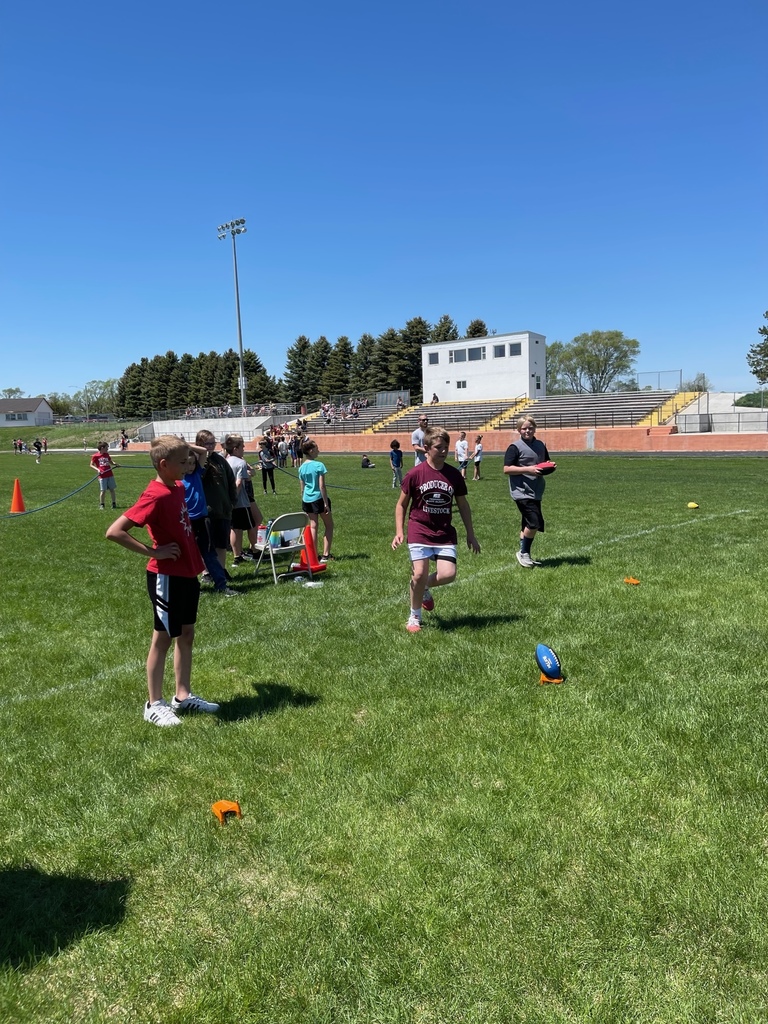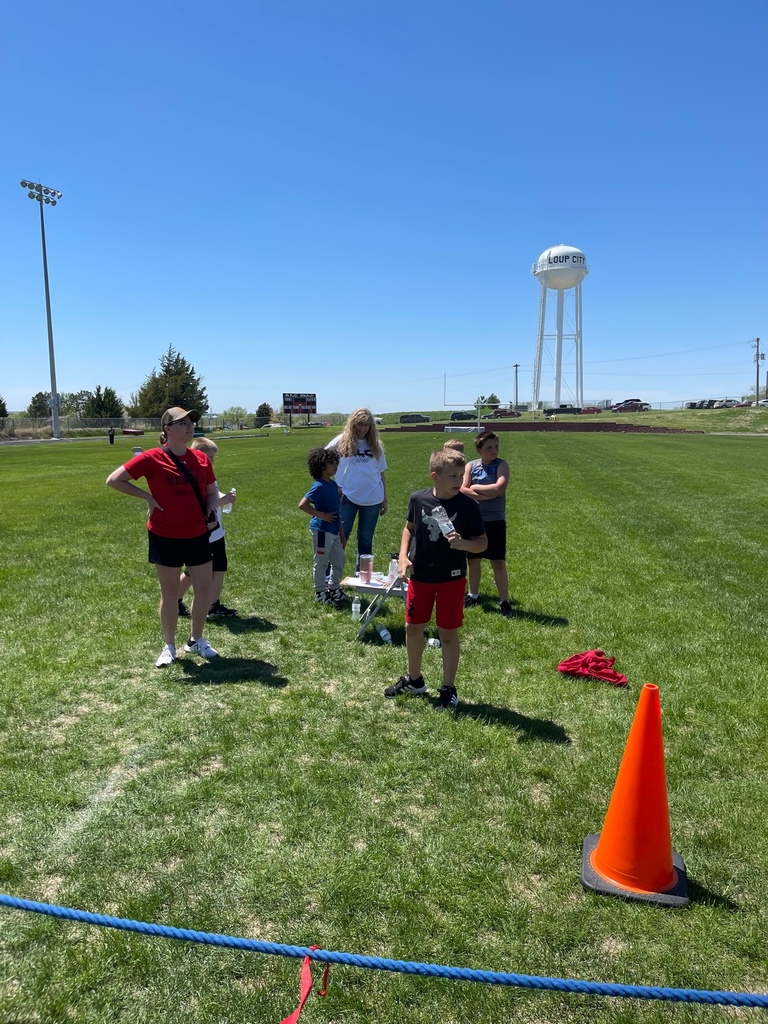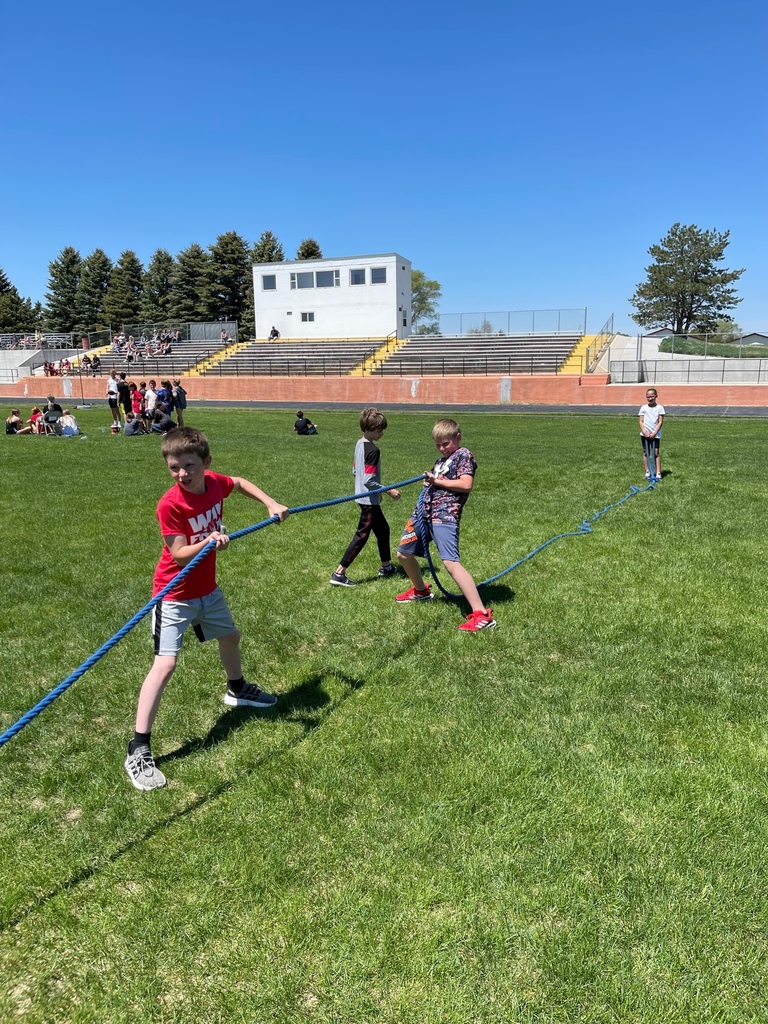 Attention all Elementary and High school volleyball players and parents! Please consider attending the Volleyball FUNdamentals Camp on July 6th & 7th! We hope to see all of you there!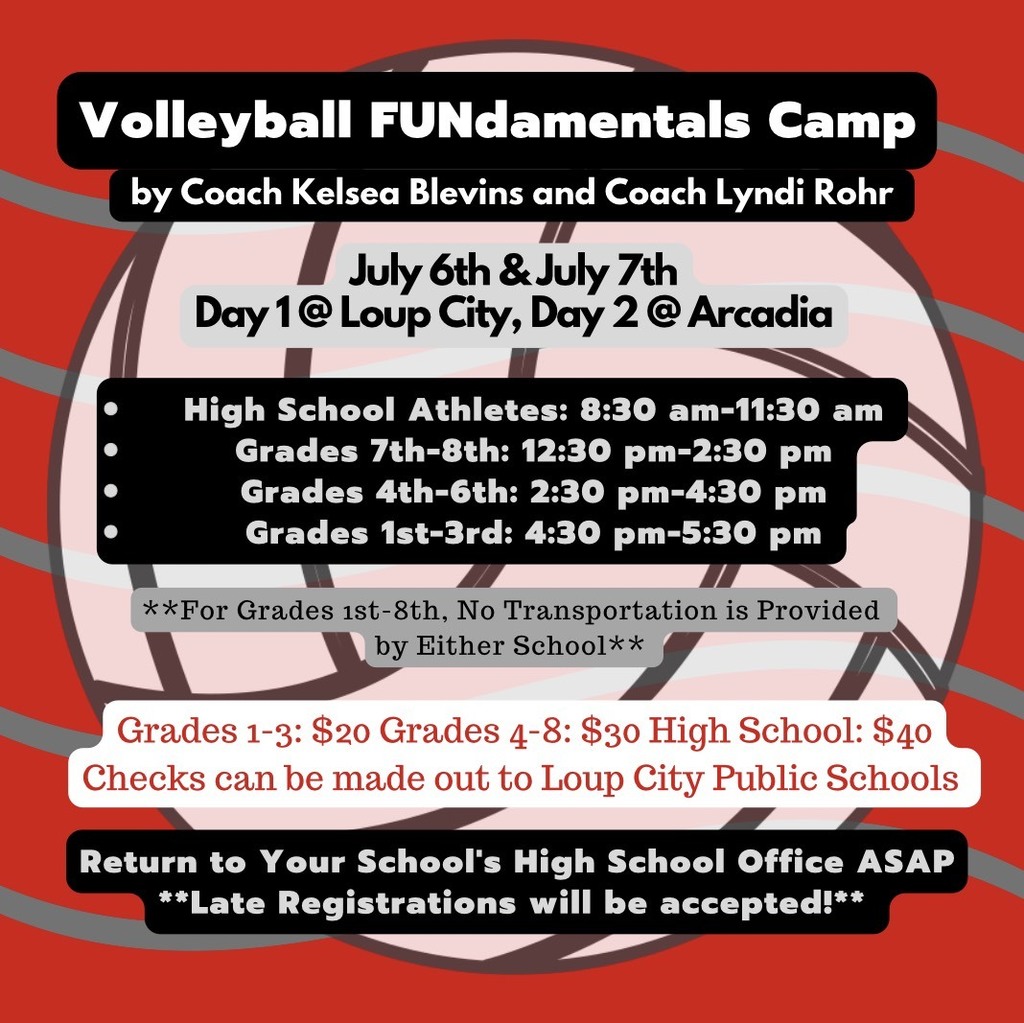 Red and Black Day action from a few of our Grades K-3 students. Action continues this afternoon with Grades 4, 5, and 6.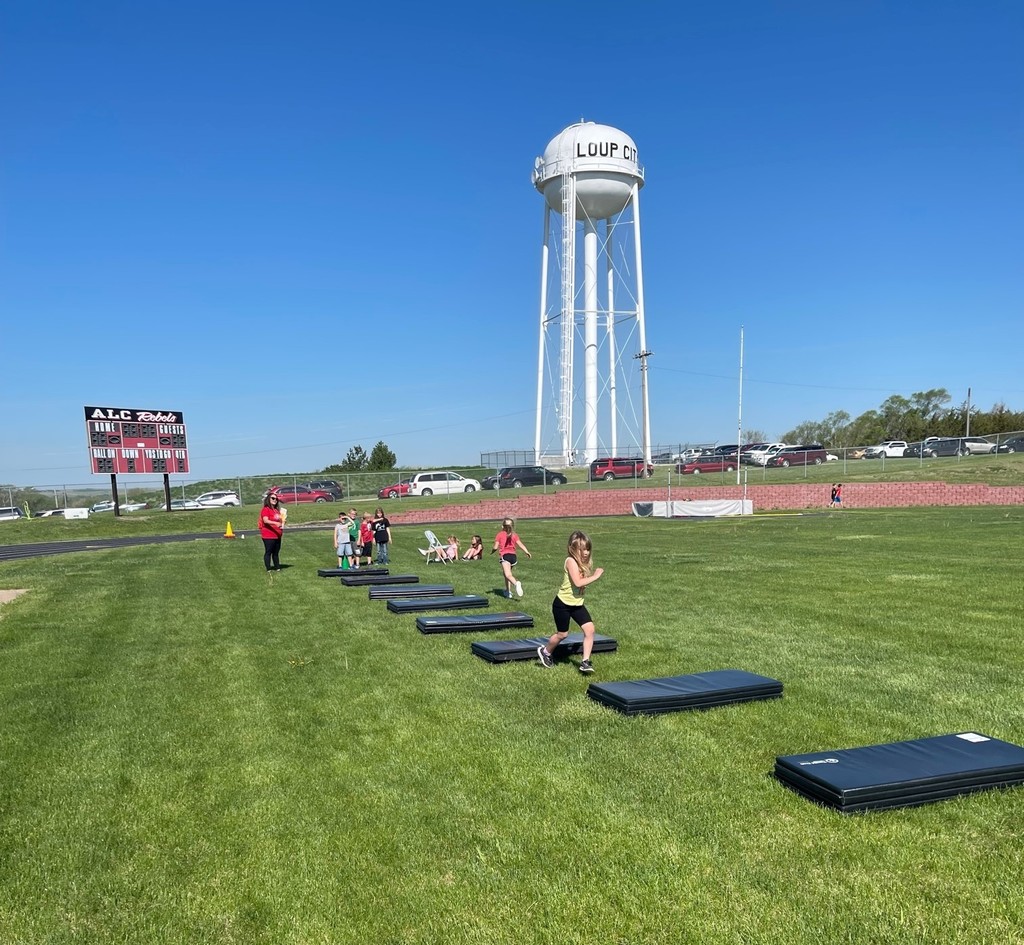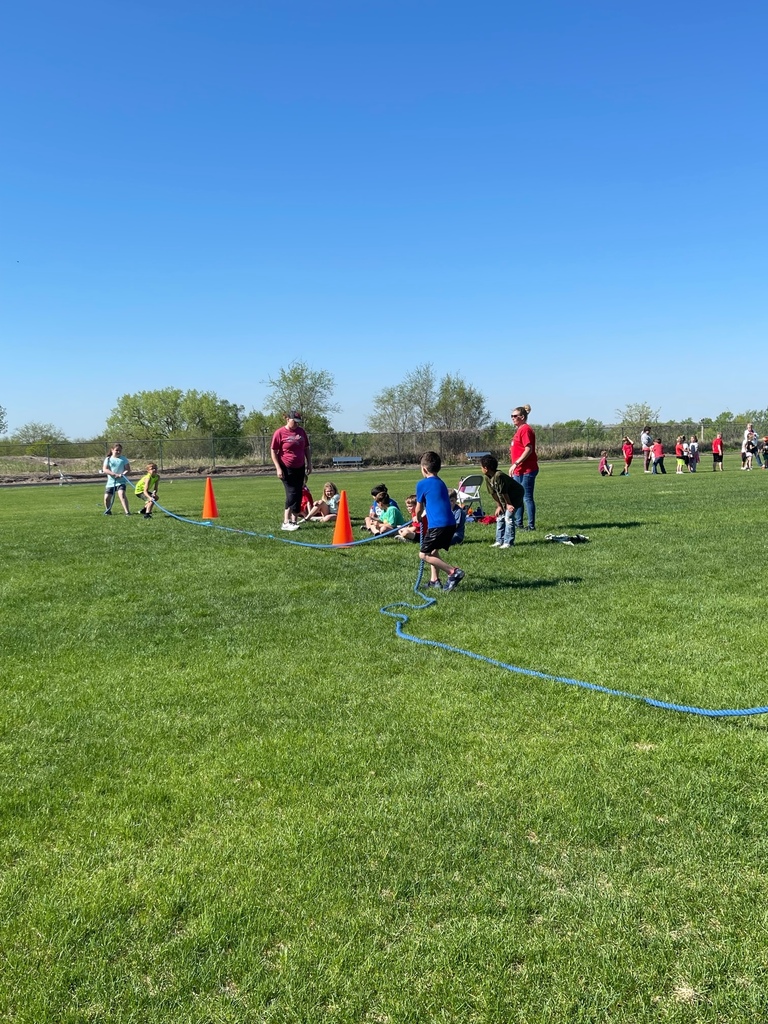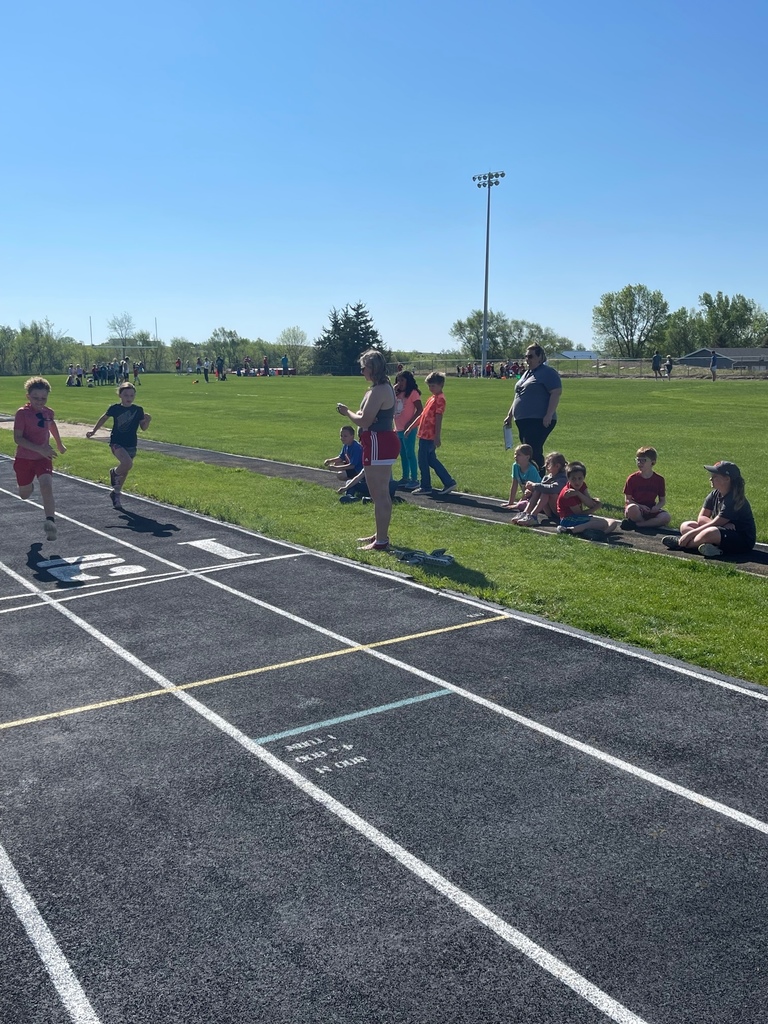 Summer weight room for students in grades 7-12 for the 2022-2023 school year will begin on Wednesday, June 1st. Hours will be from 6:00am-8:30am M-W-F through July 27th (closed July 1st and 4th).
Mrs. Brandt's Algebra 2 Students surveyed Loup City Public Schools students about various topics for the Statistics Unit! Topics included: Travel, AR Data, Phone Apps, Social Media Data, Academics and School Data.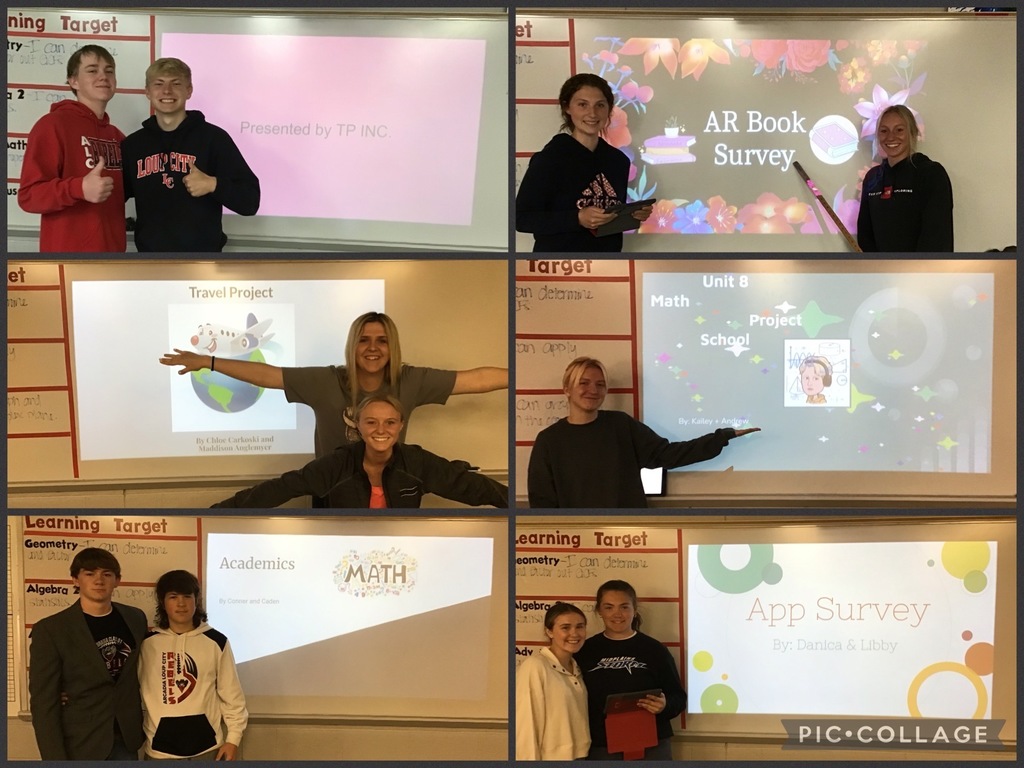 It is no tall tale that the Sixth Grade Musical was performed tonight to a packed house!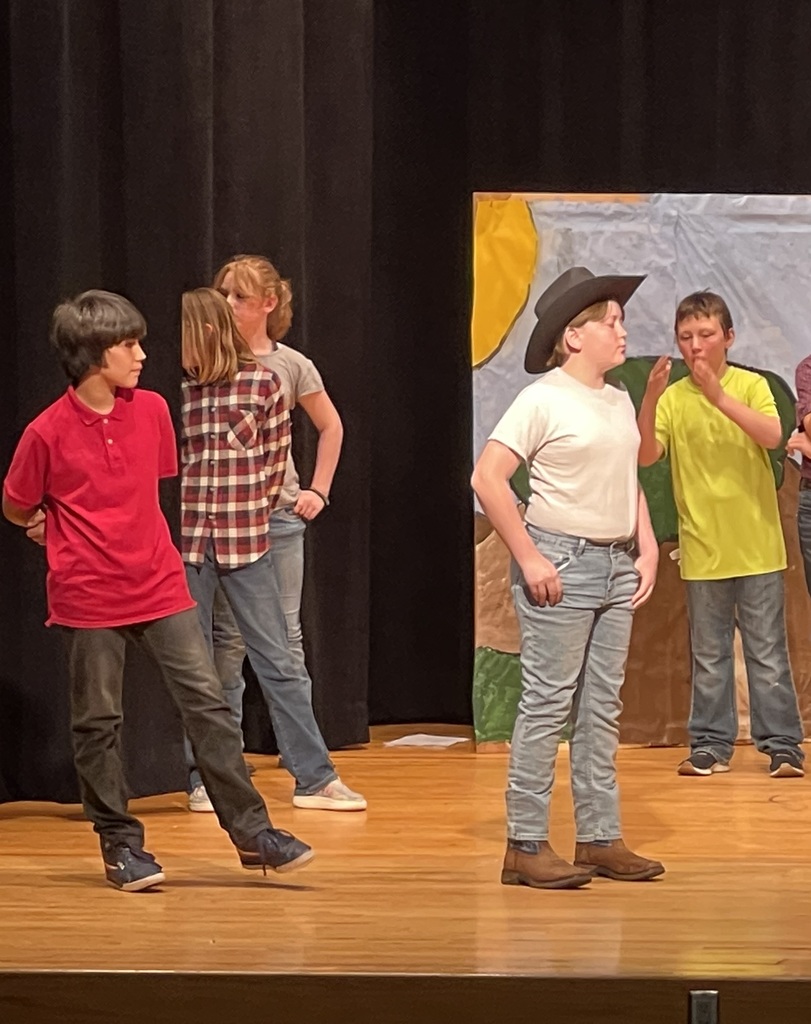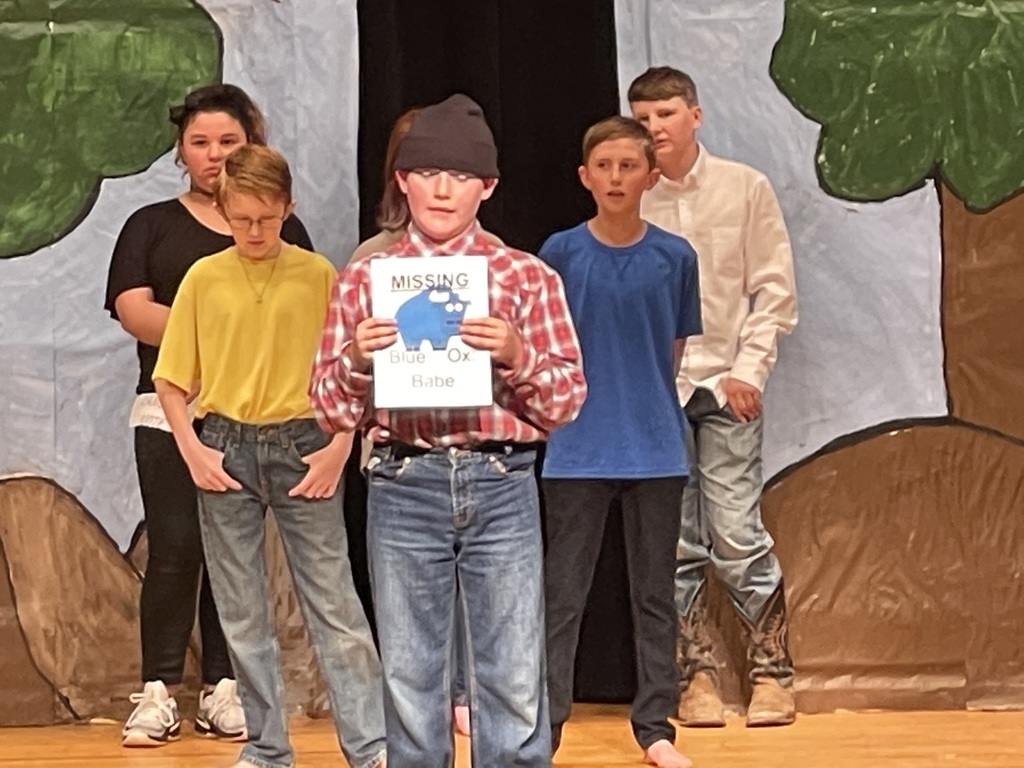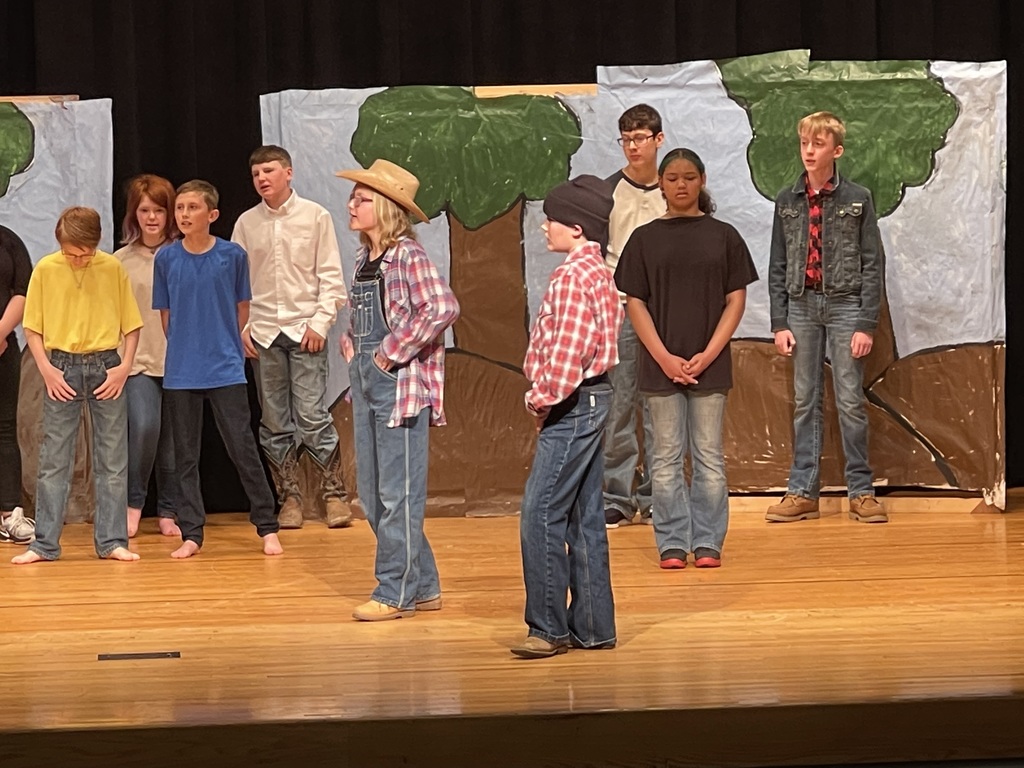 No School: Friday May 6, 2022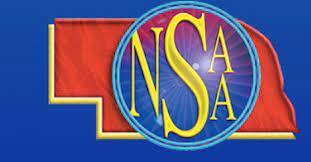 Loup City FFA Annual Flower Sale! Saturday, May 7, 9:00am to 11:00am See you at the Greenhouse!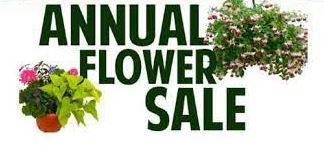 New Loup City FFA Officers for 2022-2023 Parker Slobaszewski, Sentinel, Mallory Tuma, Vice President, Libby Ference, Secretary, Landri Loos, President, Conner Slobaszewski, Treasurer, Hailey Rademacher, Reporter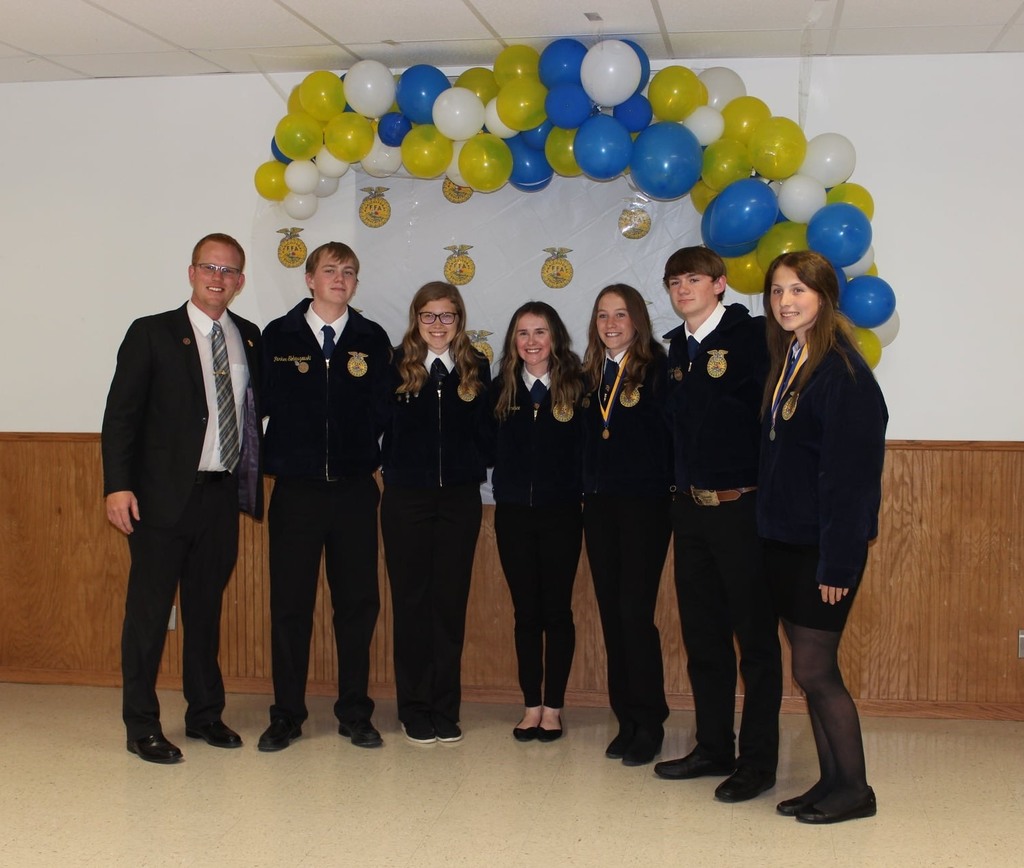 Due to wet and muddy conditions, the ALC Jr. High Track meet in Loup City scheduled for today, Tuesday, May 3, 2022 has been canceled. There will be no make-up date.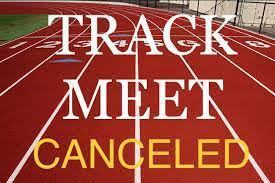 Congrats to these three new Tigers! Chase Stieb (Wrestling), Vincent Eurek (Football) and Jarrod Gappa (Cross Country) all signed their National Letter of Intent to become student/athletes at Doane University this afternoon. Good luck gentlemen and Go Rebels!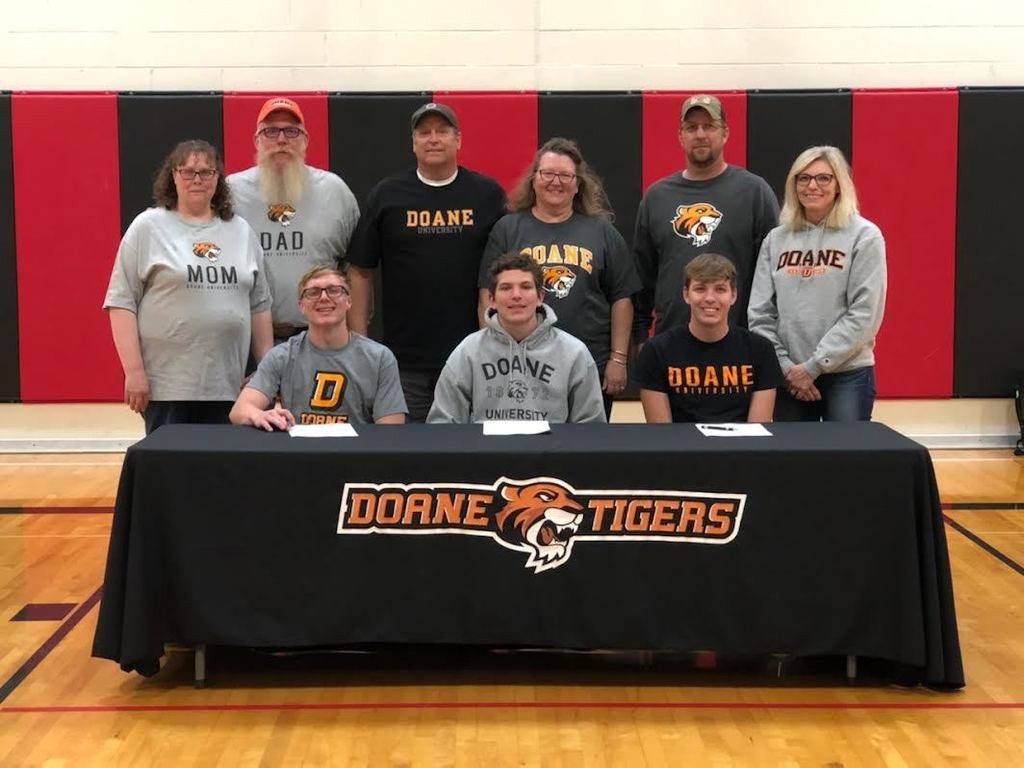 Due to forecasted high winds and rain, the 5th and 6th grade band will not be attending the elementary Neligh Honors Band on Saturday, April 30, 2022.

UPDATE on Louplatte Conference Track Meet today (April 29th) Updated LPC Track Meet Schedule Field Events: 1:00 (LJ, TJ, Shot Put, Discus - 4 Attempts: No Finals) Running Events: 2:00 (All Finals, No Prelims)